The Sounders Offseason Thus Far
12/24/2017 9:21 am |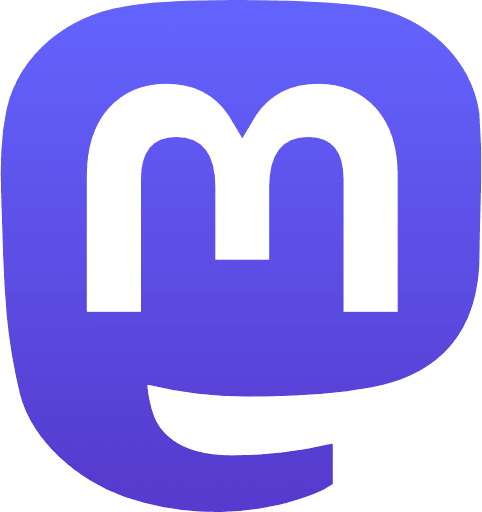 This post was originally published on my soccer blog at FirstTou.ch, it is being preserved here as I shut that site down.
Ever since Garth Lagerway joined the Sounders organization, it has been standard business for the team to enjoy fairly quiet offseason transfer windows. We've made it a habit to sign DPs during the Summer, taking advantage of MLS salary rules and to boost the squad for the final push into the playoffs.
So it isn't anything new for Sounders fans to be sitting where we are, itching for transfer news and watching as other teams make big signings.
Thus far the changes are largely the routine business of contracts running out, and a few other changes due to the oddities of the MLS system.
Joevin Jones departed, traveling to Germany to start the next step in his career. I wish him all the best, on this big opportunity. I'll be eagerly following his career.
LAFC picked the Sounders backup keeper Tyler Miller as their first pick of the Expansion Draft. This move wasn't on any pundits' radar, though after hearing Lagerway talk it seemed that the team was expecting it.
I will be very curious to see if Miller ends up starting for them, not because I don't think he can - but because I am not sure how the team will shape up. Miller has been an admirable backup for Stefan Frei, stepping in on the rare occasion Frei has had to miss a game, and for US Open matches. And I fully expected him to take over as our starting keeper whenever Frei hung up his gloves. Miller's been a wonderful backup for the Sounders and I'm sure he will do admirably in LA whether it's as the starter or as the second stringer.
One of the reasons this came as such a surprise to the team was that as part of the team's business, we had also had the contract with our third string keeper, Bryan Meredith, expire during this offseason. So with Miller's exit the fans were suddenly looking at an organization with just one keeper. The team took action and re-signed Meredith to the squad. Whether he advances to second string or if a new signing takes on that role is still to be seen.
This offseason we had two free-agents for the Sounders: Seattle local Lamar Neagle and the legend Brad Evans.
Lamar has had a yo-yo relationship with the Sounders having joined and departed the organization three times now. Will he return for a fourth? We'll see how the contract talks go. My guess is yes, but that relies on other teams not being willing to offer him more. If he joins the Sounders it will be on a contract at the low end of the spectrum I imagine.
Brad Evans joined the Sounders in 2009, after two seasons with the Columbus Crew. He took on a role with the club which often saw him wearing the captain's armband until injury began sidelining him. Some, including myself, thought this would be his last season on the pitch as he struggled to make the Sounders' eighteen even when healthy. But Evans made a statement that he would look to play next season, no matter what team it was that he played for. As a free agent in the league, we will have to see what club picks him up and where he lands - but I don't think we'll see him in rave green again.
The most notable addition this offseason is Waylon Francis, a Costa Rican national. Previously with the Columbus Crew, Francis helps add to our wingback depth with the departure of Jones. Francis is likely to play a depth role, with Nouhou starting as the Sounders' left back.
Considering that we paid Columbus the same amount as we were compensated when LAFC picked up Miller, it looks like excellent business.
Garth had the following to say about the addition of Francis:
Waylon bolsters our already talented group of outside backs, and his effectiveness in MLS over the past four seasons is well known. Adding an All-Star level player to our current roster with this type of experience is invaluable, especially with Waylon's familiarity with CONCACAF play in advance of our Champions League campaign in February.
And Reddit user /u/Ptuchinho19 said this on the signing:
LOVE Waylon. I believe he was injured, but felt he shoulda started for us. Quick, aggressive, amazing workrate/stamina, although he does lack in ball control/first touch. His ability to get forward and deliver crosses was huge [in] Greggs system
The only real rumor attached with the Sounders right now is that the club might be adding a new coach to the club. Preki, a Yugoslavian footballer, who made his name as a legend of American indoor soccer, including five years with the Tacoma Stars, before finishing his career with the MLS's Kansas City Wizards in 2005. Since then he's been a fulltime coach with stints with Chivas USA, Toronto FC (before they were good) as well as USL sides Sacramento Republic and St. Louis FC.
If he does join the Sounders organization to work with Brian Schmetzer, the expectation is that it would be to fill the hole left by the departure of Striker coach Ante Razov.
Without any solid rumors to speculate on, Sounders fans can only sit and wait. Though it is notable that Paul Tenorio says he has a rumor he's working to confirm, will it pan out? Only time will tell.
Ive actually got something I'm working to confirm

— Paul Tenorio (@PaulTenorio) December 23, 2017
📧 Newsletter
Did you know that you can sign up for the email newsletter of this blog? Get an email with the day's posts delivered to your inbox! Sign up here.