My 2022 TV Shows
12/21/2022 11:50 am |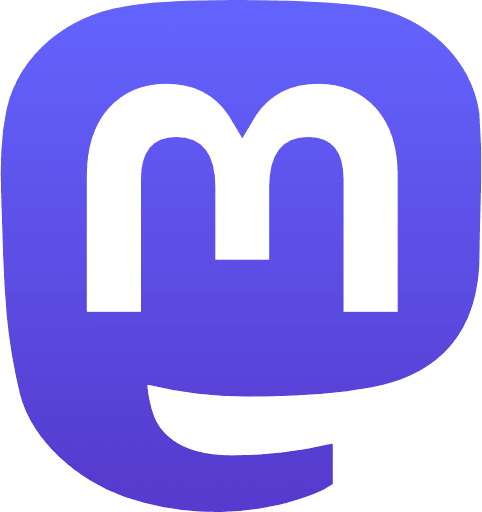 So I sat down to try and compile a list of the TV shows I've watched this year. Doing this really put into perspective how much TV I consumed this year and I'm not sure I'm okay with it. But that's for me to figure out.
Where relevant, I split them into "New" shows and "Returning" shows. I use 'returning' that this year wasn't the show's first season.
Eager For Next Season, Will Absolutely Watch
These are shows I loved. I regard them as must watch and will likely watch them episode by episode as released.
New
Star Trek: Strange New Worlds (Paramount+) - I loved this series and cannot wait for the next series. My new favorite Star Trek series ever.
The Bear (FX / Hulu) - Loved this show. I expected to, as I loved Jeremy Allen White in Shameless.
Rings of Power (Amazon) - I love Middle Earth and can't wait to see next season.
Welcome to Wrexham (Hulu) - Soccer reality show? I'm in.
Andor (Disney+) - Probably my favorite overall show of the year, it revitalized my love for Star Wars a lot.
Returning
Ted Lasso (Apple TV) - He's so gosh darned charming, how can I not?
Survivor (CBS / Paramount+) - I've watched so many seasons of this show and they keep me coming back.
What We Do In The Shadows (Hulu) - God I love this show, my favorite comedy on TV.
Reservation Dogs (Hulu) - I'm actually behind on this show, and once I finish my current catch up on Industry, I'll be turning my focus to this.
Ghosts (CBS / Paramount+) - Surprised at how well this comedy has carried on but definitely will continue watching it.
Will Watch Next Season Eventually
One thing that is notable here is that the streaming reality where binging the show is feasible, and in many ways a lower level of commitment. This means a number of these shows are ones I'd probably bounce off of, but they survive to get more viewership because of the model.
New
Severance (Apple+) - It's good TV, but it also isn't must-watch for me.
The Sandman (Netflix) - It was entertaining, but it also fills a niche that is already well covered for me, so I'm not starved for it.
She-Hulk: Attorney at Law (Disney+) - Entertained but also, not something I must watch
House of the Dragon (HBO Max) - I have a love/hate relationship with Game of Thrones. I will watch it, but I don't regard it as must-see.
Wheel of Time (Amazon) - I haven't read the series, so I went into it with a fresh perspective. I enjoyed it overall but the pacing definitely felt uneven.
Reacher (Amazon) - Not much to say here, I don't think the show is amazing, but it scratched an itch for me in the procedural mystery sort of genre.
Winning Time (HBO Max) - I didn't expect to love this show as much as I did! But John C. Reilly and the whole cast just did fantastic.
Returning
Industry (HBO Max) - As mentioned above, I'm in the midst of binging season 2 of this show now.
Yellowstone (It's... complicated) - Katie turned me onto the show and now I'm hooked.
Star Trek: The Lower Decks (Paramount+) - Animated comedy Star Trek, it isn't perfect but overall I enjoy it.
For All Mankind (Apple TV) - I loved the first season but faded for the following seasons. I'm still not done with the series. I will eventually, just not yet.
Probably Off This Show
Not planning to watch anymore. I might, but I don't expect it.
New
Our Flag Means Death (HBO Max) - It's a good show, but the humor just isn't for me. No hate from me.
The Peripheral (Amazon) - Anything based on work by Gibson gets a shot from me. I watched the entire first season and found it very formulaic and underwhelming.
Returning
Cobra Kai (Netflix) - The first season or two were great and since then it's been going downhill for me. I tried the most recent season and dropped off.
The Flight Attendant (HBO Max) - Finally delved into this show this year and binged the two seasons. It was popcorn quality content but I don't have a strong drive to dive into it again.
Liked but Ended
Liked the shows but they've ended their run.
Better Call Saul (AMC) - Truly fantastic television, I'm sorry the series is over.
The Offer (Paramount+) - Really enjoyed this dramatization behind the Godfather. Same with the League of Their Own below, where it wasn't canceled so much as it was made to be a single season project.
A League of Their Own (Amazon Prime) - A remake of the concept based on the movie, it adapted and revealed a more queer and POC based story. Also, unfair to say it was canceled, more that it was a single-season project.
Liked but Canceled
RIP. I wanted to split these out since their future has been decided.
Minx (HBO Max) - I quite enjoyed this show, but sadly they killed it while they were filming season 2.
Canceled and Okay With It
No tears were shed.
The Man Who Fell to Earth (Showtime) - I expected to love the series but it fell flat for me.
Edit: I've added 'Ted Lasso' and 'Winning Time' to the rankings.
Edit 2: Added 'The Flight Attendant' and 'Better Call Saul,' also forced me to split "Liked but Canceled" from "Liked but Ended."
📧 Newsletter
Did you know that you can sign up for the email newsletter of this blog? Get an email with the day's posts delivered to your inbox! Sign up here.