« Previous Day
Next Day »
This post was originally published on my soccer blog at FirstTou.ch, it is being preserved here as I shut that site down.
The Sounders have started this season off under the looming specter of injuries, a bit of bad luck and repeated poor decision making by players who should definitely know better. There are fans who are going to be mounting a #GarthOut or a #SchmetzerOut campaign. I'm not going to be doing that yet, and to explain why. Let's dive in on what's been going on this season thus far.
First off, it's important to note, with few exceptions - the Sounders are terrible in March.
Sounders in March: 9-16-5
April: 19-7-10
Why? Who knows. But it tends to get better.

— Frank MacDonald (@frankmSounders) April 1, 2018
As Frank says, who knows why this is. Out of a possible 84 points in March, the team has only taken 32 during their MLS history. Not good. In fact, this isn't even our first time starting the season 0-3, something we did as recently as 2016. A season which ended rather well for us, you might recall.
This season feels especially maddening as we went into the offseason having our asses handed to us in the painful MLS cup. And now, with mostly the same squad, we sit at the bottom of the west. How did we go from making the MLS Cup to struggling to finish a goal? We built our plan around this being a comeback season for Jordan Morris, who suffered a season ending injury right out of the gate. Our plans in disarray and our lack of depth up top suddenly highly problematic.
As we learned in our drubbing of a defeat in Toronto, we reached the MLS cup last season largely thanks to the comparative weakness of the western conference. And now we're faced with looking at a depleted, and aging, roster.
Garth spoke in vague terms of his plans recently. That they are looking for immediate reinforcements and looking to sign a new DP in the summer transfer window. This feels maddening to many fans because they ask "Why aren't we signing a DP now?" or "Why haven't we already signed the new DP?" And the answer is, because business. Garth is exceptional as a GM because he does a great job finding greater value in the signings we make. Signing a player isn't as simple as picking up a bottle of milk at the corner store. It requires much more than that.
This, of course, is of little consolation to Sounders fans facing our 0-3 start while we see the LA Galaxy finally deliver on the long rumored Zlatan signing. That, combined with his performance off the bench this weekend, has left many of us with intense DP jealousy. Fans should keep in mind that signing had been rumored for literally years. It wasn't something which just suddenly happened. It took the LA Galaxy, Man. United, and most of all Zlatan - deciding to make it happen together.
Soccer is a business mostly about the future, and less about the now. Signings are not temporary patches needed for one moment or one game - they are investments which have to continue to deliver for seasons to come while not upsetting the mixture already existing in the locker room. As much as we want Garth to open the wallet, that isn't how a successful team does things.
The good news is that even without a DP-caliber signing until Summer, the Sounders do have the pieces to make progress and turn around from this depressing start. Injuries heal, meaning we'll soon see Ozzie and Victor, return to the lineup. And it is best for all of us if the team takes the time in bringing these players back - it is emphatically incorrect game theory to rush these guys back as we struggle now as compared to if it was the end of the season. Now is the safest time for us to struggle while we let our squad heal and be 100% ready to come back.
So with the squad being what it is and changes waiting to be seen, the other major thing to discuss is the decision making.
Three Sounders matches. Three red cards. Three poor decisions by Tony Alfaro, Clint Dempsey, Kelvin Leerdam. Three losses. Two of these players are leaders of the team, experienced players who have zero excuses for the brash decision which led to their individual red card.
I'm always highly critical of when a Sounders player gets a stupid red card. It is among the worst things they can do in my eyes. And Schmetzer spoke to it last night after the game. I think Sounders at Heart slightly overstates it with the headline of "Brian Schmetzer issues violent conduct ultimatum" but Schmetz's meaning was clear: It's something that has to stop. The team motto he's perpetuated since taking the helm of the club, "Next man forward" loses something when they are forced to replace a team member due to poor decision making rather than injury.
The truth is you can't frame a solid argument against the refs and these red cards. There is a small case for Dempsey, but the reality is while players are playing the other team they are also responsible for existing in the box the referee draws. It's one of the reasons Ozzie is so good as a physical player, he finds the lines with the ref and stays on them in terms of his physicality.
It is infuriating to see rules unevenly applied across the league. Referees are individuals and not a perfect system, but we've seen our players tapped on the face without a red card issued, or seeing Lodeiro repeatedly tossed and tripped and sent sprawling as the most fouled player in the league last season - with only a few yellow cards to show for it. We can't blame the 0-3 start on the refs, but it is fair to say they haven't done us any favors along the way thus far.
So with all of this said, should fans be demanding change in leadership? Or simply clamoring for some sort of change?
Garth has acknowledged we need help. It is now a question to see what deal he and the office staff can deliver. They are looking for a DP caliber signing in the summer, and I think it is safe to say that if we have another DP signing fall through (as we did last season) that I, and many others, will be immensely frustrated and disappointed. But until that happens, I trust in Garth and his system.
I honestly don't have a major problem with how Schmetz has coached this season. I've agreed with almost all of his line ups and subs given the players available to him. If he can settle the squad and stop this rash of red cards then I believe the team will turn around.
Lastly is the players. Cristian Roldan spoke last night after the game taking ownership on the players for the loss that they just aren't delivering despite not feeling significantly outplayed. Lodeiro said "We need to train harder, we need to practice better. We've been in situations like this before, and we know what we need to actually do to get out of this. We're going to do it." Our squad has talent and should not be sitting at the bottom of the west, but here we are. The players at the end of the day have to score goals and no one else is able to make that happen.
The good news, I believe change is coming on all the axes relevant to this discussion. It might take time and it might be that we limp into July and the summer transfer window, but I believe we'll notch a win soon and then we will build on that as players begin returning to our roster.
Remember: It's always darkest before the dawn... or something similarly motivational as we sit at 0-3. Hang in there fans.
4/1/2018 8:14 am
|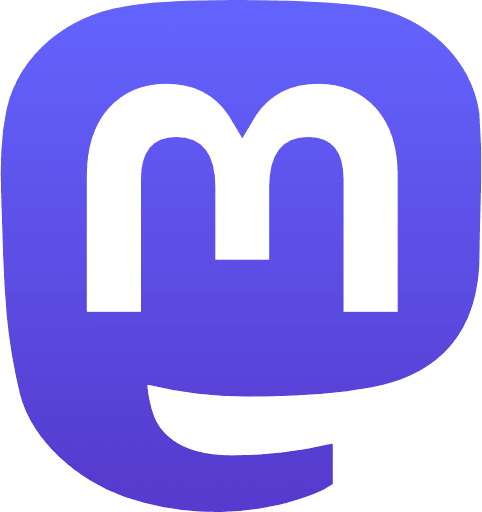 |
📧 Daily Newsletter
Get an email with the day's links and posts delivered to your inbox! Sign up here.
« Previous Day
Next Day »