« Previous Day
Next Day »
This post was originally published on my soccer blog at FirstTou.ch, it is being preserved here as I shut that site down.
UEFA, the Union of European Football Associations, is the governing body that oversees soccer for all of Europe. In 1955 they introduced the European Cup, or properly it was known as the European Champion Clubs' Cup, and it welcomed the top team from each country's league to compete. Jump forward to 1992, the tournament is changed and rebranded to what it is today.
Participation in the Champions League is for top teams from across Europe, but not just one for each country, the distribution is based on the strength of the countries in FIFA's rankings. Twenty six teams were inserted directly into the group stage based on their finish in their home leagues. Fifty three others put into the tournament to earn one of the remaining 6 slots.
Three of this year's Champions League semifinal teams were among those immediately placed into the group stage: Barcelona, Liverpool, and Tottenham. Only one had to earn their way up. That was Ajax.
Ajax is one of the teams from Eredivisie, the top league of the Netherlands. They are a storied club in Europe and they have had success in the Champions League in the past, having won it four times, the most recent one being 24 years ago, 1995. Last season they finished second behind PSV Eindhoven. Due to this, Ajax were forced to enter this year's Champions League during the second qualifying round. There they defeated Sturm Graz, the Austrian football club, 5-1. Ajax then advanced to the third qualifying round where they defeated the Belgian club, Standard Liege, 5-2. In the Playoff round they faced Dynamo Kyiv of Ukraine, defeating them 3-1. They had to win three matches before Barça, Tottenham and Manchester City, the other semifinalists, even joined the tournament.
In the group stage, four teams in each group play each opponent twice. The best two overall records in the group advance to the knockout stage, the third place team gets inserted into the Europa cup, and the fourth place team goes home.
Tottenham and Barcelona were put into the same group. Barcelona dominated Tottenham in their matches, but Tottenham did well enough that both teams were able to advance out of their group over Milan's Internazionale and PSV Eindhoven.
Liverpool were in a group with the French powerhouse Paris Saint Germaine, Italy's Napoli and the Serbian team Red Star Belgrade. Liverpool and PSG advanced to knockouts.
Ajax were put into a group with the German juggernaut Bayern Munich, Portugal's Benfica, and the Greek AEK Athens. Ajax did very well, overall drawing with Bayern 3-3 across their two games, and having a winning record against the other two teams. Both Bayern and Ajax advanced to the knockouts
In the knockouts, the story of the quarterfinals was the elimination of the reigning champions, Real Madrid, at the hands of Ajax. It's been a tough year from Real Madrid, forcing them to bring back Zinedine Zidane as their coach after a struggling season in their domestic league. In the first leg, Real Madrid won 2-1 at home but the trip to the Netherlands was the stuff of nightmares for the Spanish club as Ajax dominated 4-1.
Ajax though did not find their road easier from there as they met Juventus. Going from Ronaldo's previous club to his current one. Unlike Real Madrid, Juventus has had a fairly good season. Perhaps not as dominant as they would have hoped, but still dominant. Surely Ajax had finally reached the end of their story in this year's Champions League...
And here I remind you they are named for Ajax the Great, the son of King Telamon, and a towering warrior hero in the Trojan war mythology.
Ajax's journey in the Champions league was again atop the headlines as they vanquished Ronaldo and Juventus this week while on the road in Italy, having held them to a 1-1 draw at home, and then they manage to win 2-1 in Torino. An upset in the truest sense of the word.
Not to be outdone though, perhaps in the most dramatic and exciting game in the tournament's history, was this week when Tottenham faced Manchester City. Manchester City are considered to be the best club in the world according to 538's global soccer club rankings.
I think it is fair to say: Tottenham was expected to lose this game.
One of their stars, Harry Kane, has been out injured. But even with him they would still be outgunned. And yet, saying that, Tottenham had managed a 1-0 victory at home last week thanks to Hugo Lloris, their keeper, stopping a penalty kick by Sergio Aguero, which would have tied it up.
So, traveling to Manchester City's stadium, they are up 1-0. In the first 20 minutes of their second game both team score 2 goals, bringing the aggregate to 3-2 Tottenham. In the 21st minute, Raheem Sterling scores a goal to put Manchester City even on aggregate, 3-3. But Manchester City need to score one more, because Tottenham has the advantage on away goals. It was the 59th minute when Sergio Aguero puts Manchester City ahead.
Now, I need you to understand, these games take place during midday for those of us on the west coast. I watched the majority of it during lunch but I had to stop as I had a post-lunch meeting. And so I had to follow it via social media.
In the 73rd minute, Fernando Llorente scores a contentious goal which takes VAR to verify, but that goal puts Tottenham back in the lead. Then in extra time Raheem Sterling scored a goal which would have sealed it for City, only to have it ruled offside in the build up. Brutal for City and its fans, but the game has become an instant classic of the tournament.
There are stories for each of these teams, I've touched on Ajax and Tottenham, who face off in the semifinals. Across from them Liverpool and Barcelona will meet.
Barcelona is the club of Messi, a player who inexplicably has people argue whether he's the best player currently playing the game or not. Liverpool are coached by Jurgen Klopp and have the Egyptian footballer Mohammed Sallah. Both Barcelona and Liverpool have won the Champions League five times. Liverpool having won it most recently in 2005, Barcelona in 2015. In this matchup, I favor Barcelona to win on the back of a solid defense and another godly performance from Leo Messi.
The only team among these final four not to have won the Champions League in their history is Tottenham. They face Ajax, and the question becomes can Ajax continue their run or can Tottenham push their way into the finals this year?
I cannot wait for the games in two weeks, this is the peak of club soccer drama out of Europe.
4/19/2019 4:34 pm
|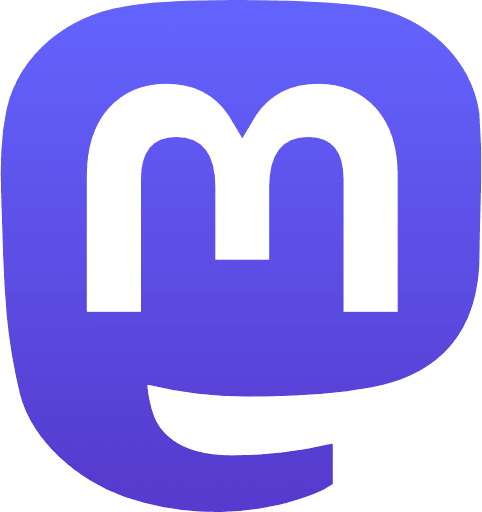 |
📧 Daily Newsletter
Get an email with the day's links and posts delivered to your inbox! Sign up here.
« Previous Day
Next Day »